Welcome to the 50th Cornhusker National
JR/SR High School Shoot - May 2,3,4, 2019
All high school, junior high, and 6th grade students, nationwide, are invited to one of the Largest School Trap Shoots in the world.
Junior Event - 100 targets
Senior Events - 75 targets
Attention: All motorized golf carts, bikes, all-terrain-vehicles, etc. will NOT BE ALLOWED TO OPERATE, in any capacity, on the NTA shooting facility during the entire week of the Cornhusker School Shoot. This rule does not apply to motorized handicap or wheel chair transportation and vehicles used by NTA and Game and Parks shoot management.
Shoot Information TAB:
Will provide a current copy of the Annual Program of Events and other useful information.
Pre-squad Information TAB: Will provide Coaches with instructions and forms used to register and pre-squad their shooters prior to the date of the shoot.
Approved Squads TAB: Will list those Schools and shooters who have successfully registered and squadded by squad & post and in alpha order.
.
Award Winners TAB: Will list those Shooters and schools who have won individual and/or team awards. Winners will not be posted until the week after the shoot.
2018 Actual Participants
Juniors: 855 Seniors: 1,654
Grand Total: 2,509
2017 Actual Participants 2016 Actual Participants Juniors: 842 Seniors: 1,640 Juniors: 862 Seniors: 1,722
Grand Total: 2,482 Grand Total: 2,584
2015 Actual Participants 2014 Actual Participants
Juniors: 947 Seniors: 1,585 JUNIORS: 933 SENIORS: 1,461
Grand Total: 2,532 GRAND TOTAL: 2,394
2013 Actual Participants 2012 Actual Participants
JUNIORS: 888 SENIORS: 1,365 JUNIORS: 780 SENIORS: 1,253
GRAND TOTAL: 2,253 GRAND TOTAL: 2,033
MAP FOR: NTA Home Grounds - Home of the Cornhusker National Trapshoot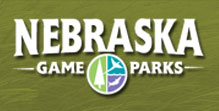 Visit the Nebraska Trap Shooting Association